2016.1 We in Europe
Foreword
Our Europe should remain free and progressive
Dear Business Partners and Friends,
It is evident to us that supporters of isolationist policies are making inroads in a number of European states. This is due not only to the debate regarding asylum, but also the inept actions of politicians in Brussels and the European states. Instead of drawing up proactive, future-oriented solutions, a reactive approach is taken and solutions presented that represent a backwards step to accommodate the mainstream.
In the digital age realities are more and more complex, which gives rise to fears for the future in many people. However, building border fences and carrying out border checks is no solution. According to a study conducted by the Bertelsmann Foundation, the economic damage of such measures for Germany alone is estimated to reach a figure in the double-digit billion region.
However, even more significant than the monetary loss is the fact that the unity and freedom in Europe that our fathers and grandfathers fought to achieve in the last 100 years is being casually put at risk.
This achievement of the European family with its diverse facets is unique of its kind in the world. We cannot allow the field of public opinion to be left to the supporters of national borders in Germany and other European states. These parties stoke the nebulous fears of the population and offer black and white solutions that do not exist. These simplified solutions no longer work – especially in a globally linked Europe.
We in Europe believe in progress and a society of cultural diversity – this enriches us, and should also characterise us in the future.
Not for nothing is our slogan "We in Europe" – and the statement is not merely an operative one. It is time for the people of the VTL network to declare themselves citizens of Europe, and stand up for this social form. And that we take a clear stand against the drawing of borders and nationalist ideas. We cannot allow our ambivalence to give a majority to the populists.
We stand for open borders. They are the foundation for a free, strong Europe, and this is the quality of life to which we aspire!
Andreas Jäschke
Managing Director
VTL Vernetzte-Transport-Logistik GmbH
New members of the Cargo Family

Depot 04603
INSATRANSPORT Speditions GmbH
Gwinnerstr. 7-9
DE-60388 Frankfurt am Main
www.insatransport.de
Depot 17151
Jet Transport
Nijverheidslaan 1515
BE-3660 Opglabbeek
www.jetlogistics.eu
Depot 04665
Emons
In der Kolling 4
DE-66450 Bexbach
www.emons.de
Delamode Baltics celebrates tenth anniversary
Managing Director Justas Versnickas can look back upon the first decade with pride. In the last 3 years in particular Delamode Baltics UAB has seen an incredible 210% growth rate in Lithuania.
The company was founded in 2006 with just one employee – today Delamode has a workforce of 80.
Innovative services and developments have enabled the company to quickly become a leading provider of partial and complete loads in Europe.
A member of the CargoFamily since 2008, Delamode's success is also reflected in its receipt of the VTL PartnerAward. In 2013, Delamode Baltics received the recognition "Strongest Growth in Europe" in Düsseldorf.
From 2013 to 2015 the Lithuanian partners added 4,000 consignments with a total of 7,950 packages and some 827,000 tonnes into the VTL general cargo network.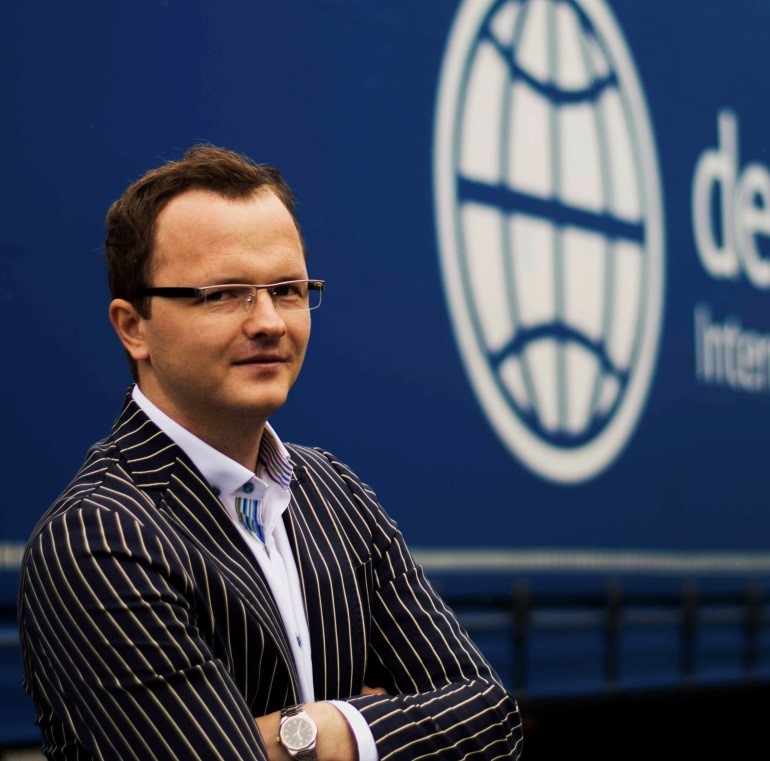 For further information please visit the Website: http://www.delamode-baltics.com/en
INSATRANSPORT turns 40
The owner-managed, medium-sized forwarder based in Frankfurt am Main is celebrating the 40th birthday of its founding. INSATRANSPORT is a specialist for European land transport and a member of the VTL groupage freight co-operation since November 2015. Together with its subsidiary INSA air & sea logistics GmbH at Rhine-Main Airport, the transport and logistics services provider has a global network of partners. This also includes partnership of the IFA (International Forwarding Association).
INSATRANSPORT employs a total of around 40 commercial and 16 industrial staff and has evolved over the past four years to become a full-service logistics provider for the shoe trade. Insa maintains special order picking warehouses in Frankfurt, Verona, Alicante and Porto for this, with a total storage space of 5,000 square metres. The business field contributes 20 percent to total turnover, with an upward trend. Number one, with around 30 percent, is the fields of automotive and industry.
Since November 2015 the new partner has added 6,838 consignments with a total weight of around 1,665 tonnes to the VTL network.
For further information please visit the Website of INSATRANSPORT
VTL measures up its guests
Logistics Day 2016
At the place where VTL normally calculates the weight and volume of consignments, in April the 24 participants in Logistics Day were measured – the final results were 2,048 kg and 13,229 cubic metres. This was achieved using the new weighing and measuring facility – a highlight viewed by the guests at the main transhipment centre (HUB) in Fulda. In addition, later in the evening the guests experienced a "shipment journey" in the transhipment hall: in real time they followed all of the steps taken in transporting a consignment from A to B. And observed the role undertaken by grouped cargo co-operation in the process.
Cargo handling in the night
Michael Hofmann – Night Shift Manager at system headquarters since January
8 pm – trucks of the VTL system partners arrive on the site every minute, docking for loading and unloading at the 115 gates. Eight employees in handling and around 80 hall employees use 56 ground conveyors to ensure smooth transhipment of the goods in 8 hours. An average of 120 trucks are handled, with 6,300 consignments and a weight of around 2,400 tonnes.
(Picture: VTL Vernetzte-Transport-Logistik)
Responsible for the smooth running of operations is Michael Hofmann, who has worked in the logistics sector since the age of 20, most recently for DB Schenker. After six months at VTL he sums up: the expansion of the hall space in 2015 to a total of 9,000 square metres with 115 gates has been a major help in the handling process. Similarly helpful is the innovative equipment with LED lighting and innovative IT: a calibrated measuring facility with scales is set into the hall floor, using lasers to record length, width and height and sending the resultant data directly to the cross-partner communications platform myVTL. In addition, the built-in video unit with a modern, efficient search system enables precise location within the hall, thus increasing transparency.
Trainees at VTL
VTL at the education fair in Fulda
The total of 6 trainees have joined trainer Kristina Wassermann in preparing for participation in the Fulda Education Fair. Over the course of the 2-day event they answered the questions of pupils and parents: what exactly does a dispatcher do? What development opportunities does the logistics sector offer? How does a general cargo co-operation work? The trainees used a model that they had made themselves to address these questions.
(Picture: VTL Vernetzte-Transport-Logistik GmbH)
VTL Vernetzte-Transport-Logistik was using this platform for the first time to encourage young people to pursue a career in logistics. "As a training company, we aim to provide young people with a well-founded and practice-oriented start in their working life – and of course secure new talent for the CargoFamily," said Managing Director Andreas Jäschke. At the eastern Hesse education fair VTL therefore gave pupils, parents and teachers a glimpse behind the scenes of grouped cargo co-operation. Particular interest was paid to the reports of the current trainees. Attention was also addressed to the opportunity to gather international work experience in the scope of the trainee exchange offered by VTL. "We had many discussions and made many interesting contacts," said trainer Kristina Wassermann.
Especially for VTL trainees
To enable pupils to get a good, comprehensive picture of VTL the VTL website was expanded to include two further areas: "Trainees on VTL" – which published answers to the question "What do you like about the apprenticeship at VTL". The second area, "VTL for trainees", aims to provide pupils with an overview of opportunities to participate in various programmes, activities and events during their training at VTL.
Since 2015 VTL has used an introductory week to help new trainees acclimatise to the company. During this week they receive basic training, for example on the myVTL platform, the VTL handbook, or the basics of the office programmes, helping them quickly find their feet. In addition, they can also take part in an after-work event to get to know the new colleagues.
Individual support, extra tuition options and regular feedback and performance discussions help the trainees throughout the course of their apprenticeship.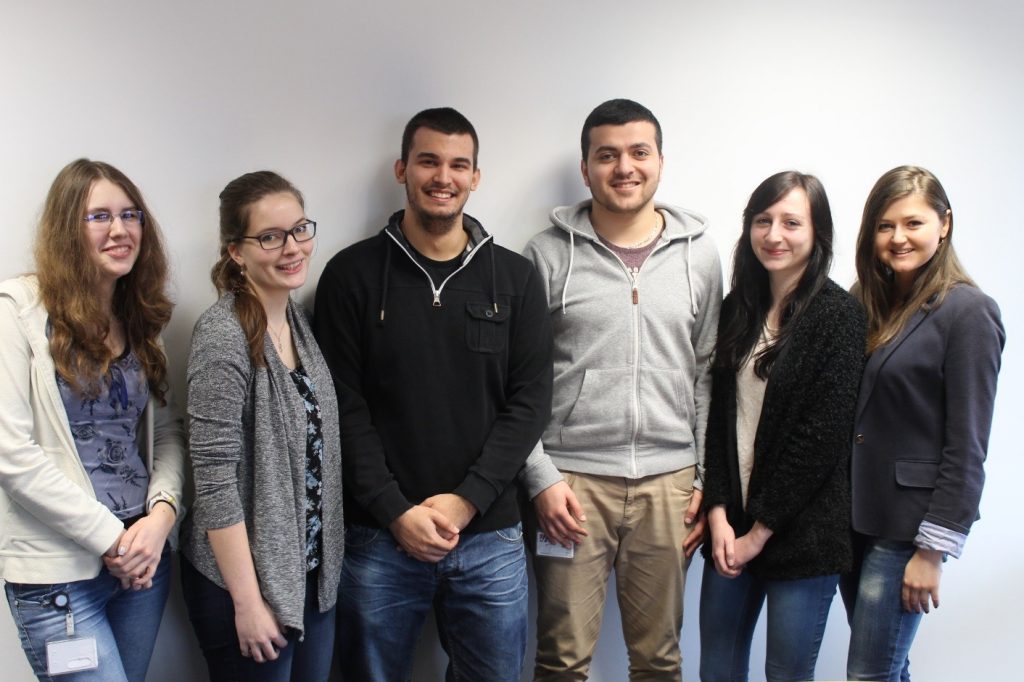 Strategic alliance proves its worth - ILN, S.T.a.R. und VTL
The three grouped cargo co-operations ILN, S.t.a.R. and VTL agreed strategic co-operation in early 2015. It has now become apparent just how valuable this alliance is: as of 1 September 2016 ILN and S.T.a.R. will be available for handling the consignments of the southern hub participants, as the VTL HUB South is set to close on 31 August 2016.
Andreas Jäschke, Managing Director of VTL, on the reasons and opportunities for this decision: "As a result of changing flows of goods in southern Germany, volumes have become concentrated at the central hub in Fulda – which has resulted in reduced utilisation of the southern regional hub. For this reason, we have decided to reorganise volumes in the scope of our strategic alliance with ILN and S.T.a.R.."
As of 1 September VTL partners who previously used the regional hub in Kürnach will be able to use the southern TransShipmentPoints (TSP) of ILN or the S.T.a.R. hub in Tauberbischofsheim.
In addition, thought is also being paid to the consolidation of S.T.a.R. and VTL volumes in the north. It is currently being examined whether future shipments from the S.T.a.R. northern hub can be handled via the VTL northern hub in Hanover.
This precise situation was one of the scenarios that we enacted as alliance partners: bundling the volumes and stability as one of the key criteria in ensuring network security and providing mutual support.
Sustainability report
Sustainability report 2015 in demand
Digital use of the second VTL sustainability report, published in January 2016, has provided reason for cheerfulness. In the first half of the year it has already been opened on the website over 400 times.
The latest issue reports on the development of VTL since 2013 in the areas of economic, ecological and social sustainability. In this, attracting new talent, personnel development and social commitment play a key role, alongside quality and partner management. Our goal is to develop holistic practical advantages for customers, system partners and employees in order to achieve optimal ecological and economic efficiency.
–> To the 2015 report: https://www.vtl.de/ueber-uns/nachhaltigkeit/ (only available in German)
Imprint
PUBLISHER:
VTL Vernetzte-Transport-Logistik GmbH
Werner-von-Siemens-Straße 15
D – 36041 Fulda
Telefon: +49 661 9768-0
E-Mail: systemzentrale@vtl.de
Web: www.vtl.de/en
EDITING:
Kristina Wassermann, VTL
HERZIG Marketing Kommunikation GmbH