ILN, VTL and the six co-exhibiting partners barth Burladingen, Garbe Transport, Kraftverkehr Emsland, Delamode, deVreese and itRessort will be participating in the transport logistic trade fair in Munich. From 09-12 May 2017 they exhibited under the motto "All about Stückgut". In a first résumé, the co-exhibitors reported useful talks and discussions with existing customers, potential new customers and other exhibitors from all over Europe.
The get-together on the 156 square meter shared stand allowed for extensive networking. The partners and customers of the two cooperations, who were able to get to know each other personally and to exchange their knowledge, particularly benefited from this.
For the VTL trainees, the trip to Munich was a highlight. They used the opportunity to learn about trends in logistics and to enjoy the experience of seeing and meeting many exhibitors at the international trade fair live.
Picture: Rembrandt Hennig, transport logistic 2017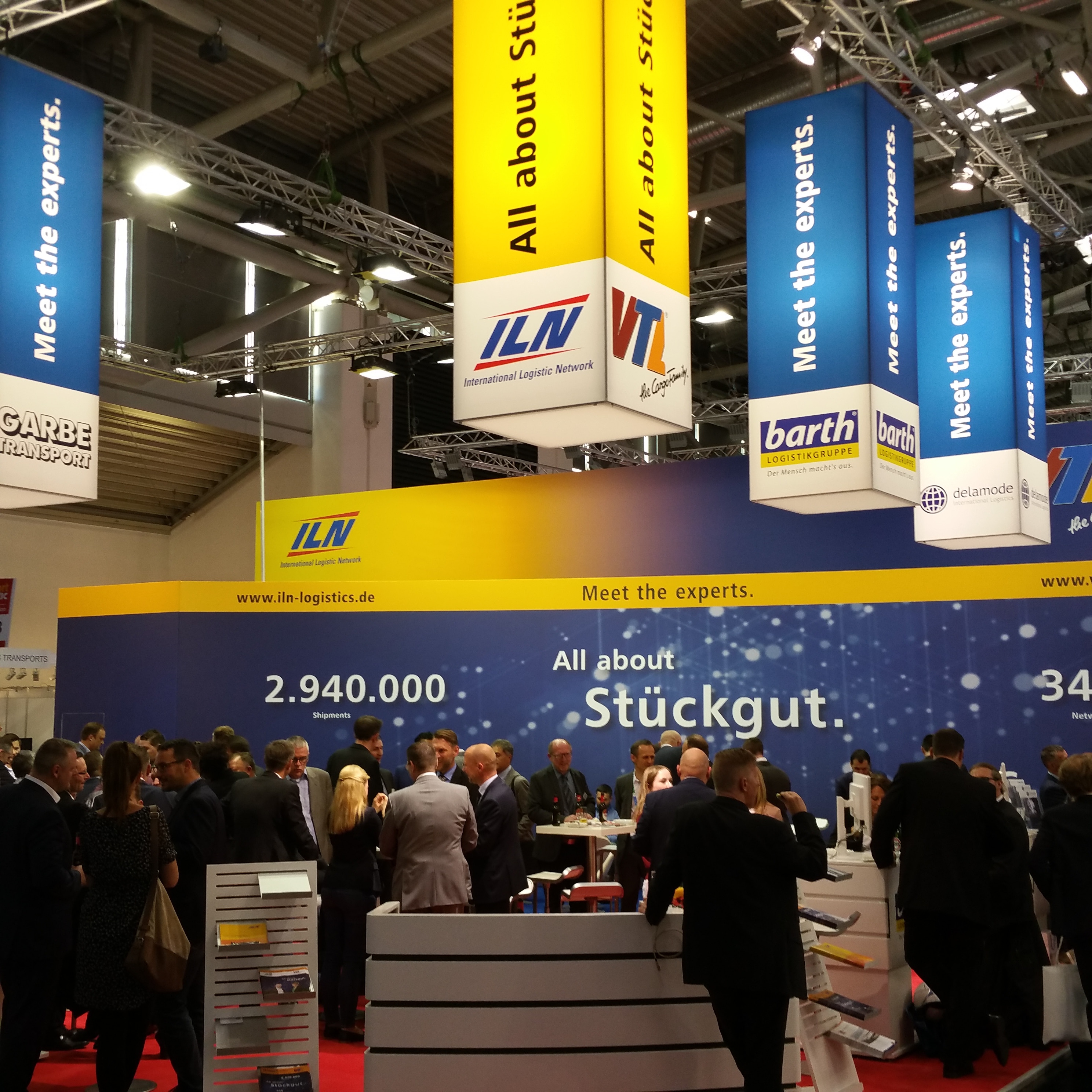 Pictures: Vernetzte-Transport-Logistik GmbH, transport logistic 2017